This week we have the resumption of the Euro group meeting to discuss the possible extension to the Greek restructuring plans.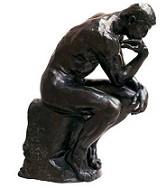 With the meeting last week producing nothing but another meeting there are high expectations on the IMF and Eurozone politicians to thrash out a plan that suits all involved.
With the announcement that Spain will receive €35 billion for the nations struggling banks any deal in regards to Greece will be taken as bullish by the markets.
With what started as a week of hope ended without much resolution from the all important Eurozone and EU Summit's.
There was, however, a shift in sentiment last week which saw more risk-on in the markets with signs of growth in China as well as the possibility of wide spread Monetary Stimulus in Japan.
In Late trade on Friday we saw markets gain a sudden boost of confidence raising eurov US Dollar to 1.2968 and GB Pound/USD 1.6005.
In the US we have continuing negotiations in Congress over the "Fiscal Cliff" that is due to set in on January 1st.
After, what appears to be, the start of the US recovery these talks will be more prominent.
Tomorrow, US Durable goods orders are expected to show a negative figure with Fed Chairman Ben Bernanke speaking later in the day, likely to centre on the global economy and issues facing the continuing US Recovery.
This week we have the UK GDP being released, expected to show no growth YoY as George Osborne and David Cameron continue harsh budget cuts in place, even though the UK is likely to miss the deficit reduction target with last week's figure showing Public Sector Net Borrowing actually increasing in October.