Following the US bank holiday and strong Chinese data over the weekend, risk aversion appeared to be receding overnight, no doubt supported by lighter trading volumes to help this sentiment.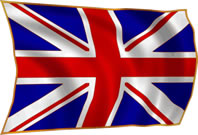 The slow return to risk did nothing to reduce support for the Greenback which remains well backed and so far showing little sign of reversing this trend.
The Eurogroup meeting yesterday produced no arrangement to provide Greece its next loan tranche but this came as no surprise.
In the US there appeared to be some progress towards deciding the fiscal cliff, with a Senior Republican economist signifying that Congress should agree on higher taxes for the rich ahead of official negotiations on avoiding the fiscal beginning on Friday.
The euro/US Dollar's fall has been relentless and looks set to test its 100 day moving average level around 1.2639.
It's weakness can be blamed on by the usual suspects, namely uncertainty surrounding Greece and Spain.
We may see a switch in sentiment following a small rise in the German ZEW investor confidence expectations index but it will be insufficient to turn the euro around in the short term.
Back to the UK and data has been poor to say the least and comprises a series of disappointments through November including manufacturing confidence, construction confidence, industrial production and retail sales.
The Monetary Policy Committee did not deliver on any further policy easing at its meeting last week and clues to further policy moves as well as GBP direction will emerge from a slate of data over coming days.
However these figures may not bode well for Sterling.
October CPI Inflation today is set to expose an increase while retail sales are likely to have fallen over the same period.
Money markets are watching for tomorrow's quarterly inflation report and this will see upward revisions to short term inflation forecasts while we still see scope for more QE early in the new year.
GB Pound will find little support from the data or the QIR leaving the currency unprotected to further decline against a relatively firm US Dollar and a resumption of weakness against the EUR.