The money markets continued to be nervous yesterday as Fiscal concerns contained any moves into risk and helped firm up the US Dollar.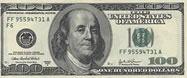 However concerns did in fact ease late yesterday as the Republican House speaker stated that the crisis can be averted sooner rather than later.
Today Treasury Secretary Timothy Geithner will meet with congressional leaders to discuss further the issues of the fiscal cliff and hopefully push the happy talk into an action on an agreement.
At the moment the markets are at the mercy of the fiscal cliff concerns and since the recent optimism we have seen USD weakness against the Pound and the euro.
Outside the on-going wrangling with the US budget, US data has been showing a mixed bag.
The Fed's Beige book showed that the US economy is expanding at a measured pace, however new home sales data disappointed yesterday.
Today we will see the revision of US Q3 GDP and this is likely to show an upward revision and we also have pending home sales data which is expected to push higher.
EU regulators have given the green light on funding of 37 billion for Spain's banks in return for cuts in banks balance sheets and payrolls.
The aim of the process is to allow Spanish banks to restructure and refocus on retails banking.
Spanish government bonds have rallied hard on the news and the euro is also starting to show some gains especially following the recent easing of concerns for the US fiscal cliff.
In fact we are seeing strong gains in Eurozone bond markets in a sign that investors are now starting to show significant interest in peripheral bonds.