Usually the first week of the month is a busy one in the wise money markets.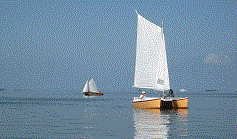 But Hurricane Sandy and the closure of the American markets rendered this week a damp squib in terms of movement across the money markets.
This afternoon the US non-farm payrolls are due out with expectations of 125K new jobs added in October.
The ADP jobs number yesterday has higher than forecast and has lifted expectations of a better NFP read later.
The US Dollar is rising on the prospect of the positive data, clawing back the losses it suffered yesterday when equity markets returned to risk and posted solid gains and risk-off assets, like the Dollar, declined.
The Bank of England report out today criticises the forecasting model it uses as not being accurate enough, suggesting the bank's forecasts have been less accurate than other economists in the city.
The report seems well timed, the BoE built up a large bank of goodwill during the great moderation, and has been drawing on that over the past four years as its predictions about growth and inflation have consistently been wrong.
The goodwill cannot last forever and doubts about the ability of the BoE to control the economy would severely hinder its ability to act, especially if interest rates stay at rock bottom for several more years.