Eurozone PMI data released this morning continues to paint a picture of a general slow down across the continent.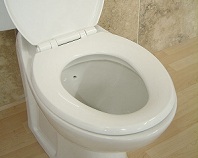 Taken as a whole Europe may already be in recession but that will not be confirmed until early next year.
The single currency is trading slightly lower on the news, but overall hanging on to the gains it made in the earlier part of the week which was driven by the announcement that further steps were agreed by Politicians towards an agreement on a banking union.
The ECB will take the lead role monitoring the continents banks.
Talks are on going between President Obama and house speaker John Boehner over budget talks and the impending fiscal cliff.
US Dollar sentiment suggests the market expects a deal to be agreed so risks remain on the downside should progress stall over the next week or two.
Against the euro the Dollar remains above 1.30, briefly pushing above 1.31 overnight before falling back in early trading this morning.
It is looking like LDP plus New Komeito will win a majority in the Japanese election on Sunday.
LDP leader Shinzo Abe has called on the BoJ to provide unlimited easing to weaken the Yen and expectation of his victory is driving the Yen lower across the board over the last week.
Non action by the BoJ in its upcoming meeting would lead to a sharp retracement with so many people short the yen currently.