If you are reading this then no apocalypse has happened as yet.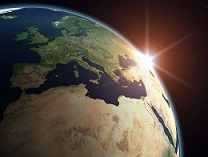 Looking out of the window I can so far report no fire or brimstone.
Speaking of the end of the world (at least if you are reading financial media this morning), the fiscal cliff negotiations have stalled after republican opposition to 'Plan B' and in particular  tax increases on people earning more than $1 million per year stopped a planned vote yesterday evening.
For the wise money markets the news is risk negative so the US Dollar is clawing back losses suffered earlier in the week against the euro and Pound.
The move is likely to be exaggerated by low volumes in Europe this morning as people begin their Christmas break.
Data out this morning is light – we have the final Q3 GDP number for the UK, public sector net borrowing and business investment.
All three are unlikely to contain any surprises so should not influence the Pound in a significant way today, dependant on the world not ending that is.
If it does, I'm not sure being long the Dollar will help you.