The Australian Dollar rallied overnight as the Reserve Bank of Australia reduced their interest rates by 0.25% to 3%- which was in line with market forecasts.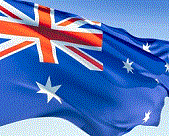 According to the RBA the rate cut will 'help to foster sustainable growth' and that global growth is expected to be 'below average for a time'.
Furthermore the central bank noted 'risk remains to the downside' and the exchange rate is still 'higher than might be expected'.
The Australian Dollar (AUD) strength has been a headache for the RBA and has been causing problems for tourism and manufacturing industries.
This is the latest rate cut since October and places the cost of borrowing at the same level it was during the financial crisis of 2009.
Yesterday US ISM Manufacturing disappointed from 51.7 in October to a contracting figure of 49.5 in November.
The on-going Fiscal Cliff story alongside the Hurricane Sandy is being blamed for the lowest level of manufacturing activity since July 2009.
Companies mentioned political uncertainty as the biggest issue. "The fiscal cliff is the big worry right now. We will not look toward any type of expansion until this is addressed," said one metals firm.
The Republicans yesterday sent a letter to President Obama planning out suggestions for tax alterations in a bid to deter automatic tax hikes and spending cuts in the New Year, but the White House soon dismissed the offer because it "does not meet the test of balance".
Later this afternoon we have Canadian Interest rates which are widely tipped to remain at 1%.
Going into tomorrow we have Australian GDP numbers and Eurozone retail sales which will be the main events for Wednesday.
However with it being the first Friday of the month all eyes will be focused on the employment data from the states.
Last time out the number smashed expectations coming through at 171,000, this time out we are expecting around half that figure at 90,000 so any deviation away from this number we could see volatility on Friday afternoon.