It was another busy and volatile week to end 2012 and greet 2013 last week with GB Pound and the US Dollar rising to 1.6381 on the 2nd Jan before falling to a low of 1.6019 on Friday.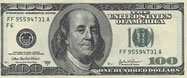 In the US Dollar, last week's better than expected Non-Farm Payroll figure continued the trend of the Strengthening US Dollar as worried investors have seen through the shaky Fiscal Cliff deal that was extended until later in 2013 to help prevent falling over the cliff and an apparent differing of opinion over when the current program should come to an end.
This week's big economic data will be the initial Jobless claims expected to continue to fall from the Christmas period and the Trade Balance.
The GBP/EUR hit 1.2355 with an early week low of 1.2270 and EUR/USD had a high of 1.3289 before falling to a low of 1.3021 on Friday as the markets started moving back into safety mode.
In the euro, we have seen the currency continue to lose ground against all its major counterparts as the single currency starts to struggle again, with today's PPI figure expected to show 0.1% to possibly deflationary growth.
The markets will await Wednesday's GDP figure and Thursday's interest rate decision and press conference from Mario Draghi for any direction or sentiment of the ECB regarding the continuing OMT program and the year to come.
In Sterling, more bad news to start the week with job numbers dwindling in London in a sure sign that the City is continuing to take a battering.
The markets will be watching for the trade balance figure on Wednesday and the Interest rate decision with subsequent press conference which is expected to keep rates and QE on hold.