After Wednesday's fall in unemployment, last Friday's GDP figure from the U.K. confirmed what most investors and analysts feared-  that the U.K. economy had contracted in the fourth quarter of 2012 meaning the country is edging ever closer to a triple dip recession.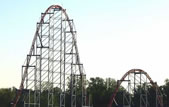 With David Cameron's almost backtrack on an E.U. In/Out referendum Sterling had a difficult week with GBP/EUR falling to over a 10 month low to finish below 1.18.
The GBP/USD also hit fresh lows to strike below 1.58 for the first time since August, while EUR/USD continues to push higher as it starts to test the 1.35 level and is trading at 10 month highs.
We also saw continued weakness for JPY after the newly inducted PM the JCB said they will start further easing at the earliest in 2014.
Looking ahead for the week, a quiet week data wise after the IMF downgraded the outlook for the U.K. economy to negative.
On Wednesday, mortgage approvals will be a watched figure to gauge if the U.K. housing market is picking up with Nationwide HPI expected to show a minimal amount of growth in house values of 0.2%. Friday's manufacturing PMI is expected the show growth in the UK housing industry.
In the US today we see Durable goods orders expected to show minimal growth of around 0.7% from 1.6%.
On Tuesday we have US Consumer Confidence expecting a slight fall.
Wednesday witnesses US GDP preliminary data before the important Interest rate decision and press conference with any news about ending QE3 early likely to provide significant talking points.
Thursday's initial and continuing jobless claims expected to rise as Christmas hires are turned away again. Friday is the most important number for the week the Non-farm Payroll, expected to remain on hold as last month around 155k new jobs with ISM Manufacturing also expecting slight fall but still growth.