A combination of the announced deal in Washington, positive employment figures and a reiteration of a dovish stance, with slight hawkish hints by the Federal Reserve in its latest meeting has driven the US Dollar almost 200 points higher against both Sterling and the euro over the last two days.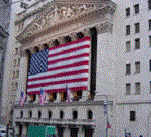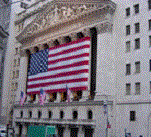 The Fed news has given the move extra legs but it finally looks to be running out of steam in early trading this morning, or just taking a breather before  today's US non-farm payrolls are released at 13.30 UK time.
The market is positioned for a strong number later.
If we get it, key support levels are the big numbers on the downside of 1.30 and 1.60 respectively against the single currency and the Pound, expect them both to be tested if the number is positive, even if slightly lower than forecast.
Southern European bond yields seem to be the main beneficiary of the US budget deal, falling steadily since the New Year.
Spain needs to place another €110 billion this year so a move towards and below the 5% level will be very welcome indeed.
Positive German employment data also helps as does decent European PMI data earlier this week.