The US debt ceiling discussions continued into a busy trading session yesterday, which prompted a stark decline in the S&P 500 as US stocks continued to slide over concerns on the discussions.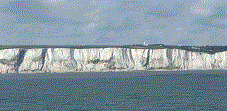 In what is becoming a far too familiar story, President Barack Obama rejected any negotiations with the Republicans over raising the borrowing limit for the US accusing them of trying to 'extract a ransom' which threatens to ruin the economy.
Economic data wise, Manufacturing contracted for a sixth month in the region, however retail sales provided some cheer as it increased by 0.5%. The Greenback has managed to strengthen against the Euro in early trade and sits at 1.3280 from levels of 1.3350 yesterday.
Further volatility across currency markets was witnessed with the JPY moving from highs of 89.62 to a low of 88.27 against the US dollar after comments from Japan's economic minister that excessive weakness in the currency (Yen) can have a negative influence on the living standards of the public.
Moving over to the eurozone, most of the data that was released was gloomy, with figures showing that the German economy had contracted in the final quarter of 2012, fuelling fears of a prolonged recession as the biggest and strongest economy in the Eurozone also showed signs of declining growth.
Inflation in the region has also edged up as German GDP fell by 0.5% for the quarter. Amidst all this, Eurozone trade figures provided a glimmer of hope for the bloc as the currency bloc expanded its trade surplus in November, exporting €13. 7 billion more than it imported from the world.
In news from the UK, consumer prices rose 2.7 percent from a year earlier, figures yesterday revealed.
The inflation figures remained above the Bank of England's target of 2 percent. This reading is the highest since May last year as analysts attribute it to rising energy and gas bills.
As the UK tries desperately to meander through its weak economic scenario, there are also concerns to the AAA credit rating, if growth happens to slow down in March.
The FTSE however edged up yesterday despite concerns over the US debt ceiling and growth- or lack of  in Europe.