Industrial output in the eurozone has fallen, in the latest sign that the region's economy ended 2012 in recession.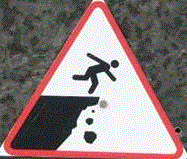 Figures showed that the euro area industrial output dropped by 0.3% in November, following a 1% fall in October.
The almighty Germany saw its economy contracting by a larger than expected 0.5% in the final quarter of 2012, bringing German economic growth to 0.7% in 2012. This is down from from 3.0% in 2011.
However, public spending saw a surplus in 2012 for the first time in five years. Inflation in Germany hit 2.1% for the month of December and 2% as an average for 2012.
The numbers sit in line with the eurozone's 2.2% figure for December and follow last week's comments from the European Central Bank which suggested a rate cut is unlikely, which is contributing to the resurgence of the Euro.
In the UK, figures revealed that consumer prices rose 2.7% from last year earlier.The inflation figures remained above the Bank of England's target of 2%.
This reading was the highest since May last year as analysts attributed it to rising energy and gas bills.
As the UK tries desperately to meander through its weak economic scenario, there are also concerns to the AAA credit rating, if growth as expected slows in the first quarter.
Last week was a brutal one on the British high street. HMV and Blockbuster joined Jessops & Comet in administration, putting thousands of jobs at risk. Retail sales fell by 0.1% in the busiest shopping month of the year, the office for National Statistics has said.
Over in the USA- debt ceiling discussions continued in a busy trading week. The ongoing talks prompted a decline in the S&P 500 as US stocks continued to slide.
In what is becoming a far too familiar story, President Barack Obama rejected any negotiations with the Republicans over raising the borrowing limit for the US accusing them of trying to 'extract a ransom' which threatens to ruin the economy.
Data wise, manufacturing contracted for a sixth month in the region, however retail sales provided some cheer as it increased by 0.5%.
The Fed beige Book showed that the US economy had expanded modestly in December, driven mainly by housing and car sales.
Other figures released saw initial jobless claims in the US dropped more than expected, from 372,000 to 335,000, beating consensus of 365,000- while continuing claims rose to 3,214,000. US housing starts rose from 851,000 to 954,000.