Sterling fell to its lowest level since early last year, with additional falls expected in coming days from certain commentators in the city.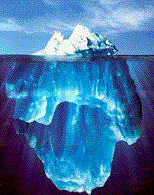 The Pound dipped to €1.1875 during yesterday's trading, its weakest level against the single European currency since March 2012 and has nose dived from a peak of €1.2879 last summer.
It was a similar story against the US Dollar as the Pound touched 1.5829 this morning from 1.6379 at the beginning of 2013.
A weaker Sterling is expected to boost inflation, with the official consumer prices index (CPI) appearing fixed at 2.7 per cent. CPI has remained above the Bank of England's two per cent target for over three years.
The government's immense debt pile and stubbornly high annual deficit are thought partly to blame, alongside the UK economy's consistently lethargic levels of growth.
The market will now switch all attention to Friday's first estimation of Britain's GDP for Q4 last year. Any shrinkage in the economy could signal the start of a technical triple-dip recession – and consequently place further downward pressure on the pound.
Overnight the Bank of Japan declared a major reform in its policy stance, adopting a target to attain a 2% rise in consumer prices and saying it will now conduct asset purchases on an "open-ended" effort to boost its monetary stimulus.
Both decisions had been widely expected and came as a result of intense pressure from the newly elected government of Prime Minister Shinzo Abe for the central bank to act more purposely to support growth and end an era of deflation.
As we look to the rest of this week, we have the US who reopen today following Martin Luther King Day but expect a quiet week in terms of headline data.
Today in Europe we have the German ZEW survey which could provide a further boost to the Euro which currently trades at 1.3280 against the Greenback.
For the UK we have the Bank of England minutes tomorrow, which comes ahead of the Q4 GDP estimate on Friday morning.