Investors in Europe continue to remain optimistic on the shared currency as more positive data was out yesterday.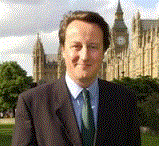 The currency still trades above the 1.33 mark against the Greenback after a successful Spanish bond auction, with bond yields dropping to 5.8% on 5 year government bonds coupled with a positive German ZEW economic sentiment number.
Mario Draghi, in his speech yesterday was upbeat that the worst is over for Europe, citing that the 'darkest clouds' have receded, as economic sentiment reached its highest level in over 2 years.
While the ECB expects the eurozone to contract by 0.3% in 2013, a gradual recovery is on the cards in the latter half of the year.
The Japanese Yen rose for the third day in a row against the US dollar, as US existing home sales unexpectedly dropped in December restrained by weak supply.
The BOJ has placed it's inflation target at 2% yesterday and announced open ended asset purchases to commence in 2014.
The S&P 500 hit a fresh five year closing high, even though the US debt ceiling talks are the major point of concern for the global economy.
Meanwhile in the UK, economic data news goes from bad to worse, as figures revealed yesterday that government borrowing jumped again in December despite George Osborne's efforts to bring it down.
ONS figures show that the deficit came in at £15.4 billion, up 3.8% as compared to the same month last year.This further fuels fears of a downgrade for the UK from it's AAA rating.
The main focus in the region though is PM David Cameron's EU referendum speech, where he is going to pledge that if elected for another term, he will let the public vote on whether to stay in or leave the European Union.