After a brief fight back against the euro and the US Dollar earlier in the week, the Pound has once again succumbed to pressure in the wise money markets dipping below the psychological 1.20 level in early trade.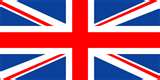 The general sentiment for the Pound looks weak with 2012 fourth quarter GDP expected to disappoint and economic data looking continually fragile.
The prized AAA rating for the UK will certainly be at threat if we see a continuation of stagnant economic growth.
All eyes will be on next week's GDP number along with retail sales data on Friday.
The markets today will be keeping a close on the auctions in Spain and France to see the uptake.
The euro has rallied significantly in 2013 due to an overall tightening of peripheral sovereign spreads and a good uptake will be hoped for to continue the momentum.
The euro has also benefitted from the ECB not cutting interest rates at last week's meeting and also due to an overall risk on environment so far in 2013 which is euro positive and USD negative.
Yesterday we saw the Fed beige Book released which noted that the US economy had expanded modestly in December, driven mainly by housing and auto sales.
Later today we see US housing starts and building starts and the Philly fed survey along with more earnings report.
The data and earnings should help to give an overall flavour for the US recovery