On Tuesday evening the US house of Representatives followed the lead of the senate and approved legislation that averted the full brunt of the fiscal cliff.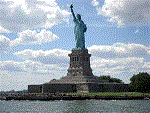 Equity markets rallied strongly in response and the FTSE managed to claw above 6000 as the bounce kicked in.
In addition safe haven currencies such as the US Dollar and the Yen lost ground and we saw a move higher in GBP/USD to 1.63 and EUR/USD approached 1.33.
This move was to be expected after a significant market tails risk was cleared for now.
However, although the cliff has been averted the debt ceiling issue is still looming and this problem has simply been kicked down the road to be dealt with in February and March.
Given this fact the market is wary and this led to the steam running out of the risk on rally late yesterday.
As we open this morning the US Dollar  is stronger against the pound and the euro and the cheerful start to the year has turned a touch negative.
Today we have the Fed minutes and focus could return to the aggressive moves put forth by the Fed in terms of expanding its balance sheet further and whether we will see an explicit exit strategy from the Fed.
We may also hear more on the discussions leading to the introduction of numerical values for unemployment and inflation as thresholds to determine policy.