Yesterday the wise money markets showed signs of consolidation following strong US economic data on Tuesday and evidence that the market has not lost confidence with Italy yet.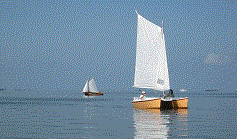 Italy went to the well yesterday and their debt auction was relatively positive and encouraging given the political backdrop.
It seems more likely that we will see a Bersani-Berlusconi government but this is far from a done deal and the uncertainty should keep the market on its toes.
In the US, Federal Reserve chairman Ben Bernanke was speaking yesterday and he indicated that he is no hurry to exit the QE programme which also helped ease market concerns.
US equities closed over 1% higher and the momentum continued into Asia with the Nikkei up more than 2%.
Asian markets were also boosted by confirmation that Haruhiko Kuroda is to become the next Bank Of Japan governor and this will undoubtedly lead to a more aggressive Bank Of Japan as already indicated by Prime Minister Shinzo Abe.
We have unemployment data from Germany this morning and a bout of US data this afternoon with initial jobless claims and Chicago PMI.
Italy will also continue to come under the spotlight and the market will be watching the peripheral bond markets closely.