Currency wars have started in the build up to the G20 meeting in Russia this week with analyst's expecting leaders to discuss a weakening of their currency to boost exports; this is being done currently by Japan where they are fighting deflation.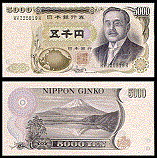 However an initial statement has dampened such expectations as the G7 stated that 'policies have been and will remain oriented towards meeting our respective domestic objectives', which could be shown to underline the fact that central bank market intervention is regarded as an internal affair for now.
The ECB is refraining from applying unconventional policy measures, should the ECB continue a notably tighter monetary policy than the Fed and BoE, then the obvious implication is that EUR will continue to appreciate against the USD and GBP.
Sterling's sharp drop in world markets will be the main discussion point in what should be a fairly important quarterly inflation report today from the Bank Of England.
Looking to the bond markets for inflation expectations you see a large jump upwards in the 10 year breakeven rate as the Pound deprecated against the euro and Dollar at the beginning of January.
We are now over 6% lower against the single currency and around 4% lower versus the US Dollar .
The Bank will probably address this with hawkish comments with the aim of trying to keep expectations in check, even if the overall stance will remain very dovish.
The coming year is further into the unknown for the Bank of England.
Central banks are managing the overall deflationary environment quite well by creating new money to counteract the deleveraging that is still proceeding across most developed nations, but we are now moving towards a point where this stimulus will need to be withdrawn, and how well this process is managed has large ramifications for inflation.
The Bank will need to begin addressing these issues in upcoming inflation reports and we may even see some mention of it this Wednesday.