There is an old adage which makes following the wise money markets easier- just go with the flow.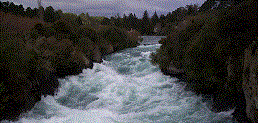 The Euro and Yen are continuing, albeit in opposite directions, their significant moves right across the board and that means the EUR-JPY is now on fresh highs first thing this morning.
There is no significant news or data flow behind the move, the mantra of "the trend is you friend" is the best way to describe current market action.
1.37 is the next key level in Euro/ Dollar and whether we see heavy resistance or manage to break through will dictate trading next week.
Sterling has staged a minor recovery (very minor!) and has regained some ground against the Dollar.
The 200 day moving average of 1.5894 remained intact overnight but we will likely mirror any move higher in EUR-USD today.
The flip side of that move will be a leg lower in the GBP-EUR with the 1.16 level next in sight.
US non-farm payrolls are due this afternoon and will play a big short term role in whether we go through 1.37, with expectations of 168K jobs added.
It seems as though a disappointing GDP number has been largely shrugged off by the market as an aberration because of defence spending cuts, with the underlying economy still having sound fundamentals.