The wise money markets continued to feel the pressure of the looming Italian elections as they closed in the red yesterday, providing strength to the US Dollar.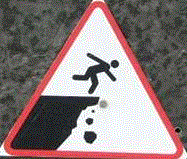 The elections are at a stalemate with no clear winner and with pretty bleak prospects of any of the parties finding a common ground to form a coalition.
The gridlock is expected to last for a while, and we may see a decision prolonged all the way into May when they will go back into polls.
All optimism and consumer confidence in the Euro markets this year has transformed into a major concern for investors that the resulting paralysis from a hung parliament could see economic and fiscal reforms fall behind schedule and send bond yields back up; which possibly will spread to other peripheral economies.
The bloc's currency reached to lows of 1.3025 in trade yesterday but has picked up a little this morning to 1.31 against the greenback.
From the US, we witnessed Fed Chairman Ben Bernanke submit his bi-annual report to Congress.
His comments did have a marginally hawkish tone as he continued to stress that the US does not see the potential costs of increased risk taking outweighing the benefits of promoting a stronger economic recovery as he continued to back the current asset purchases and quantitative easing programme stating they were supporting the economy with minimal risk to inflation.
US figures also revealed a jump in consumer confidence and better than expected new home sales which helped to provide some support for US equities and the US dollar.
With the exaggerated selloff in Sterling late last week, after the AAA rating downgrade, the Pound has recovered a little bit of its losses against the euro as it went back to levels of 1.16 yesterday.
However, we have seen a slight slump in the currency as markets factor in the UK GDP figure out later this morning expected at -0.3%. Overnight, we had the UK inflation report after which several Bank of England members suggested they are open to further quantitative easing even with the prospects of rising inflation.
The deputy governor, Paul Tucker also hinted that we may see negative interest rates, as he tries to get banks' lending more to businesses. Sterling has opened trade this morning fairly weak at 1.5140 against the greenback.