Sterling got caught in a central bank sandwich yesterday with Mark Carney, the incoming Bank of England governor and Mario Draghi, ECB Chief both pushing the Pound around significantly with their comments.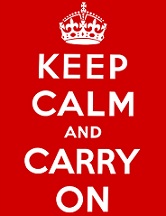 Mr Carney was vague over future policy when grilled by MP's yesterday morning and rightly so, but perception of him in the market is of him as a major dove and by the sheer fact that he was on the wires, the pound fell whilst he was talking.
Things really got interesting during ECB head Mario Draghi's monthly press conference.
The euros recent appreciation and how far it can go before damaging European exporters was the main talking point.
Mario performed his job with aplomb, stating on the record that active FX management was not part of the ECB mandate and nor should be, whilst simultaneously driving the Euro lower across the markets. Bravo.
Sterling paired all its losses from earlier in the day and now trades a weekly high against the euro.
Not much to report on the data front today other than some low level Chinese figures this morning – all were in line or beat expectations – and Canadian employment data due out this afternoon.
Next week is set to be a busy one, with the Bank of England inflation report due the day after the UK inflation figures.
In the US the big news items are the advance retail sales and also the consumer confidence figures in the midweek.