Last week saw the euro slide against Sterling and US Dollar as Mario Draghi takes a dovish stance towards the Eurozone's outlook and announcement that UK Prime Minister, David Cameron, has helped to secure a budget cut for the EU.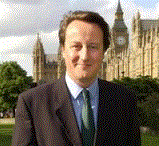 The euro continued it's fall throughout the week settling below 1.34 on Friday, with GBP/EUR striking above 1.18 and GBP/USD brushing 1.5845 before falling back into the high 1.57's to finish the week.
After David Cameron's apparent triumph on Friday's EU budget negotiations, Sterling will struggle to reverse the negative start it has seen this week.
Starting on Tuesday with the CPI inflation data expected to show a rise to 2.8% putting more pressure on UK consumers.
On Wednesday, UK inflation report on from Mervyn King will outline a strategy moving forward and where the rises are continuing to come from.
Friday's retail sales figure is expected to show growth of 0.4% from the contraction in December in a sign that January Sales bought shoppers back to the high streets.
On the uero front, this week we see Mario Draghi in his monthly address on Tuesday.
Thursday's German GDP is expected to show negative growth on quarter and slight growth of 0.2% on year before the big ticket Eurozone GDP figure is expected to show a contraction of -0.4% for the Quarter to keep area in technical recession as the area struggles to find growth.