The Bank of England monetary committee minutes released yesterday compounded the misery for the Pound.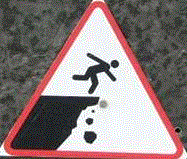 The Pound has lost further ground against the USD and the euro yesterday as the market digested a bank more than willing to tolerate higher inflation and consider other types of asset purchases.
The vote on QE was also very divided with a 6-3 vote with governor Mervyn King being outvoted for only the fourth time in his long tenure.
The misery continues and if anything is gathering momentum for the pound which has fallen off a cliff and is still falling.
The FOMC minutes were also released yesterday and confirmed that policymakers disagree on the path for the open ended QE programme.
There is a general concern among FOMC members about the dangers of a growing balance sheet and the risks associated with further asset purchases.
Essentially the tone from some in the FOMC is to slow the pace of asset purchases and this has led to USD strength and a downturn in risk sentiment.
The focus for today will be on Eurozone PMI data and overall an improvement is anticipated.
In addition we have US inflation data, US existing home sales and the Philly Fed manufacturing index.
However in the money markets attention will remain on the digestion of central bank sentiment and this should see more pressure on the Pound today and USD strength.