The Pound weakened further yesterday after a slight upswing in the morning.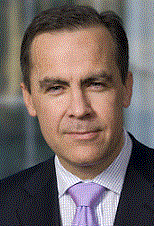 Sentiment still remains very negative however market volatility provides opportunities to lock in a beneficial exchange rate, limit orders would be key to achieving this.
The Bank of England Monetary Policy Meeting is tomorrow where any policy changes would be contrary to market forecasts, rates should stay unchanged and the Asset Purchase Facility should be kept on hold at £375 billion.
Recent statements show that the MPC members have less confidence in quantitative easing, therefore analysts are predicting that there will not be any policy changes while Sir Mervyn King remains the Governor of the Bank of England.
The MPC will also allow the Governor in waiting Mark Carney to give a statement.
Whilst it is not expected that he will discuss his views on the UK economy directly, it will be interesting to see if he discusses Nominal GDP or other policy ideas.
Mr Carney has recently promoted NGDP as a way to communicate and manage monetary policy expectations, there is no certainty that this will be implemented in Carney's governorship as there is still opposition in the government and the BoE.
A policy shift of this type would cause Sterling to weaken further.
The euro has continued to strengthen after a slight period of weakening earlier this week when news emerged that there was political unrest in Spain and Italy.
The Bank of Japan Governor will step down early which has caused the Yen to weaken further as the markets see this as a sign that he will be replaced with a more dovish governor who will actively pursue a more aggressive monetary policy.