With today being St Valentine's day it is clear that the wise money markets are not loving Sterling.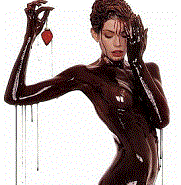 The Pound slumped once again in yesterdays trading following the Quarterly Inflation Report.
Although Mervyn King was upbeat in his view that the UK economy is on the path to growth (albeit slow and steady) it did not stop the Pound taking a beating against the euro and the US Dollar.
The Bank raised its inflation forecast which is now expected to remain over 2% for 2 years and made it clear that they are willing to tolerate higher inflation which they see as stubborn but temporary.
They noted that the recent fall in the Pound which has fallen over 6% against the Euro and over 4% against the USD has been a contributory factor in raising their inflation forecasts.
The Pound fell further on the news as the market does not see any monetary tightening on the horizon- in fact there is scope for more stimulus if required, although King did note that stimulus alone is not a panacea.
It has also been a bad morning for the euro against the USD after weaker than expected Q4 GDP data from France and Germany and Italy.
We have eurozone GDP as a whole at 10:00 GMT and currently the euro is on the back foot so we await this news with interest.
The Bank Of Japan left policy measures unchanged as expected with the decision coming after weaker than expected Q4 GDP data.
It was also revealed that the likely candidate for the next BOJ governor stated that the Japanese inflation target would not be attainable without further JPY weakness targeting 100.
The focus today will be on the G20 discussions in Moscow and in particular on the subject of currency wars.
It will be interesting to see if tomorrow we get a clarifying statement on exchange rates and associated monetary policy as the G7 comments have led to confusion on this matter.