Last week was another difficult week for Sterling with the currency continuing to show sustained weakness heading into the US Non-Farm Payroll figure.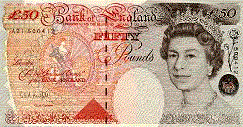 The number itself came in slightly worse then expected at 157k new jobs however on a more positive note, the ISM manufacturing Index came better than forecast at 53.1 compared to 50.6 expected.
The GBP/USD breached 1.58 briefly during the weak before finishing in the 1.57's, GBP/EUR continued to slide breaking through and settling below 1.15 with EUR/USD continuing its climb briefly touching 1.3710 before closing in the high 1.36's.
Today, we have UK construction PMI expected to show a slight contraction but has seen GBP/EUR rise.
On Tuesday the Services PMI is expected to show the UK is teetering on the edge of growth and contraction at around 49.8.
Thursday will see Mark Carney being questioned by Treasury Select Committee as he takes over from Mervyn King on July 1st.
Also on Thursday, we have UK trade Balance with interest rate decision and conference to finish a busy week.
On the other side of the pond after the Dollar weakened further against the euro last week we have a quiet start to February with most notable data release being on Thursday with initial and continuing jobless claims are both expected show small declines and ahead of Friday's US trade balance likely to show their deficit has reduced by around $2 billion versus last month's figure.
The Chinese CPI on Friday is expected to show inflation easing year on year to 2% to present further relief to squeezed consumers from the republic.