Risk sentiment improved again following strong US data.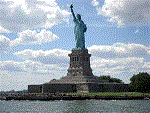 Durable goods came in higher than expected and housing data indicated an improvement for the first part of 2013.
The only negative news coming from the US was that consumer confidence fell as consumers have become more pessimistic about short term economic prospects.
This could be as a result of an increase in taxes which has coincided with a rise in gasoline prices.
However the underlying economic data so far is still coming in robustly and this is supporting the equity markets and overall risk sentiment.
Last night, credit ratings agency Fitch put Cyprus on negative watch saying that "the shock resulting from the systemic failure of Cyprus's banking system will have profound negative implications for the domestic economy, which heightens the risk for public finances".
The market is certainly still digesting what the future implications of the bailout could be for depositors in other euro countries and this is weighing on the euro as contagion is feared.
Today we have speeches from Federal Reserve members and the markets will be looking for feedback on the Fed's bond purchases in the light of an improvement in US data.
It is likely that they will reiterate that bond purchases will remain until a substantial and prolonged improvement in the labour market is perceived and the consensus will be that we are not there yet. Aside from this it is a relatively light data day as we head into the Easter weekend.