Wise money markets have opened this morning, in turmoil, as the Cyprus crisis continues to drag on, weighing heavily on the eurozone.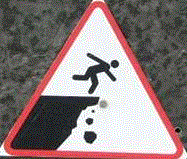 This comes after the country's parliament rejected the bailout plan that was to levy banks with a deposit tax of 6.6 percent on deposits under €100,000 and 9.9 per cent above the mark, to make up € 5.8 billion, as aid.
Although politicians tried to soften the blow, by pushing for no tax on the smaller accounts and up to 15 percent on the larger deposits, there was not a single vote in favour of the package.
All 36 votes declined the package while 19 votes were abstained.
Cyprus' finance minister flew into Russia to ask for aid, in keeping with their vested interests of higher value depositors. For the time being though, while a 'Plan B' is discussed, the ECB is keeping markets steady, as Cyprus extends their bank holiday by another day to avoid funds being transferred out of the country rapidly.
If Russia does not provide the aid, with the Eurozone leaders adamant not to sanction further funds, it could be a very volatile time for the markets as there could be a possibility of a Euro exit or a very strained relationship for Cyprus with the eurozone.
We are currently just above the 1.29 mark on EUR/USD.
In other news, we had ZEW economic surveys for Germany which came in at 48.5 and the economic sentiment for the Eurozone which was at 33.4.
In the wake of all the turmoil, German numbers continue to strengthen while other European numbers stumble.
Over in the US, housing permits came in better than expected at 4.6% but the figure has done little to cause any volatility in the markets.
From the UK, we expect employment figures later this morning. Also, it was reported that UK inflation accelerated to the fastest pace in nine months in February.
As higher energy and rising fuel prices continue to squeeze consumer spending, the UK is braced for another austerity budget by George Osborne today, along with the Bank of England minutes.