The European Union has finally provided a 10 billion euro rescue package to the Cyprus government with the majority of the bailout going to two of the largest Cypriot banks.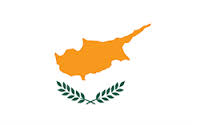 However the EU has requested that Cyprus mobilise internal resources meaning that a one off levy will placed on residents and non-residents depositors, as without this the bailout, it would leave an unsustainable level of GDP-debt ratio which could soar to 145%.
This has caused the euro to weaken this morning against a basket of currencies primarily US Dolar and the GB Pound however the rally has already started show signs of retracement.
The EU has also shown that it may be willing to adopt expansionary fiscal policy to help boost growth, this was pushed forward by France, Spain and Portugal while Germany,
Austria and Finland had called for further austerity. The compromise was short-term targeted measures to help boost growth and tackle the high unemployment.
The UK chancellor is due to release the UK budget on Wednesday with little change expected despite the recent weak economic data, the markets will be looking as to whether the chancellor mentions a change in the Bank of England's mandate such a move should cause sterling to weaken further.
The monetary policy committee minutes are due out on Wednesday which will be looked at closely to ascertain the current bias towards an increase in QE.
In the US, strong data has continued with retail sales increasing despite the tax hikes that have taken 1.5% out of households disposable income alongside an improving job market seen from the strong US jobs report released earlier in the month.
The FOMC meeting is on Wednesday where it is expected that Bernanke will reiterate that the economy is still on the road to recovery and that the labour market is still not at the required level to suggest an exit from QE, further enforcing this by stating that the risks of continuing the current QE program outweigh the potential costs.