Global wise money markets took a risk on stance overnight with a string of positive results spurring demand for riskier assets as the S&P 500 jumped by a percent in the trading session.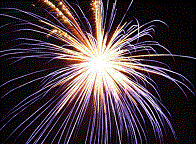 Meanwhile as China's growth has slowed, Chinese Premier Wen Jiabao pledged ongoing support by announcing plans for a 10% increase in government spending in 2013 whilst confirming growth targets remain at an annual rate of 7.5 percent.
Asian stocks climbed, with the region's index markets touching the highest level in 18 months, after U.S. shares surged to record levels as the service industry expanded at the fastest pace in a year coupled with investors expecting central banks to continue the ongoing stimulus measures and bond purchases of 85 billion per month.
The ISM non-manufacturing data from the US came out higher than expected at 56.0.
Europe had retail sales figures out for January which showed a surge by 1.2% and Services PMI for the Euro-bloc slowed down, but much less than anticipated.
Despite the positive sentiment from the figures, the euro has failed to consistently show any semblance of strength failing to breach the 1.31 mark against the Greenback.
According to business survey figures, the slump in the eurozone has deepened and the economy remained stagnant for the month of February as per Markit's composite purchasing manager's index. Most countries continue to decline, apart from Germany as business activity is on the rise in the region.
There may be a glimmer of hope for the UK economy as it may be able to narrowly avoid a triple dip recession.
Figures released yesterday showed that Britain's services sector grew at a stronger than expected pace in February.
The FTSE has also surged to its highest level in 5 years to levels over 6400. The British Pound has remained subdued in early morning trade as markets await the Bank of England's Policy meeting tomorrow.
The major problem that the UK could face with a consistently weak pound, is higher inflation.
With the BOE panel still split on further QE in the short term, tomorrow's meeting should provide a more clear direction on the steps that they take to try and revive the economy into growth.