Both central bank meetings yesterday produced no changes in policy.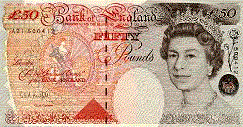 The market traded as though the Bank of England would expand the Quantitative Easing program yesterday morning, with cable losing fifty points is the build up to the announcement.
But with rates and the asset purchase scheme on hold for month Sterling staged a minor recovery climbing back above the key 1.50 level.
How long that level holds in the face of a changing mandate from the Bank of England is the key question.
Sterling has been trading in a wide range, but a range non-the-less, for the past 4 years.
The changes afoot at the BOE will determine if we finally break out of that range.
The ECB stated for the first time that it will keep policy loose for as long as needed, mirroring moves by the Federal Reserve last year and marking a subtle change in wording from previous meetings.
Given what the Fed did next – implicit economic targets tied to policy – Mr Draghi was asked about unemployment for hints on future plans, which was met with the customary stone wall.
Later today the US non-farm payrolls are due, with expectations of 160K new jobs added last month.
The market still looks likely to want to sell Sterling in the face of an upside surprise so yesterday's mini rally for the Pound may be short lived.