UK retail sales rose at their fastest rate since 2009 in February, as the improved weather enticed spenders back to the High Street.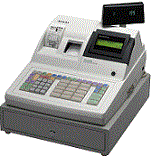 The British Retail Consortium (BRC) said like-for-like retail sales were up 2.7% on the previous year and attributed the result from demand on electrical goods on the High Street.
The data will provide a welcome relief to retailers, following a run of disappointing figures for the UK leading to speculation of a triple dip recession.
"February saw growth across all parts of retailing, with big-ticket goods and items for the home recovering particularly well" according to Helen Dickinson of the BRC.
Sterling is trading higher this morning with Cable up at 1.5143 and 1.1603 against the Euro.
Overnight China kept their economic growth target the same at 7.5% as it looks to grow at a steady pace and maintain social stability whilst setting a new lower inflation target of 3.5%.
China has suffered in recent years following falls in both global and domestic demand and last year posted its worst performance in 13 years. This is a cause for concern not only within China where analysts say a fast pace of growth is needed to create jobs, but also for the rest of the world which depend on China to drive the global economy.
Coupled with growth worries China has struggled to keep consumer goods and property affordable. The property market in particular has seen prices sky-rocket from both domestic and international investors looking to gain from the rise.
The Reserve Bank of Australia (RBA) maintained rates at 3% for a second straight month. The overall global outlook continues to improve and a survey of the Australian miners' investment plans suggested last week the natural resource boom would continue for longer than originally thought.
The RBA result comes alongside the ongoing discussion about whether the central bank should attempt to limit the AUD's rise. The Aussie rose by a fifth of a US cent after the announcement, reaching $US1.0233, up from $US1.0212.
All Eyes will be on growth Australian GDP numbers tomorrow where a healthy 3% growth Year on Year is expected.