Yesterday the Chancellor announced the budget and the Pound responded positively on the news that the Bank Of England (BoE) will retain its two per cent inflation target, although more feedback will be provided if inflation is above the two per cent level- a similar system to that in the US.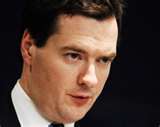 This overall reduced the possibility of imminent further QE for the UK economy and the Pound was also boosted from the BoE minutes showing a similar vote for QE in March to February.
The Office for Budget responsibility (OBR) halved its growth forecasts for 2013 to 0.6% and raised its inflation forecast upwards along with debt projections- so on the face of it more pain and no gain. However the pound did not respond negatively and actually picked up on the day.
The global markets continue to show resilience to the worsening situation in Cyprus.
The situation remains bleak as the government tries to put together a plan B after plan A was dramatically rejected in a vote.
It is expected that the banking system and the local financial markets will remain closed well into next week and the uncertainties will persist and weigh on the euro especially.
Elsewhere, we have seen economic sentiment boosted by better economic feedback from China and the US Federal Reserve. The Fed has affirmed its commitment to QE until its sees meaningful and substantial improvements in US labour markets- in other words, it is not quite there yet.
Chinese PMI data for March rose to 51.7 for 50.4 in February and this was above the expectations and good news from the Chinese economy and global sentiment.