Yesterday we had strong US retails sales which follows the positive payroll numbers from last Friday and continues the good run for US economic data.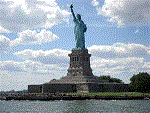 The positive feedback in retail sales was relatively surprising following higher taxes and an increase in gasoline prices.
The US Dollar strengthened on the back of the US data reinforcing the trend that good news for the US economy is translating to US dollar strength.
This would tie in with an expectation that the Federal Reserve on the back of more upbeat data will be more likely to withdraw or at least scale back stimulus sooner rather than later.
Risk sentiment has also been boosted on the positive data and the AUD is the other big winner in the markets pushing higher against its peers and also helped by better economic feedback from the Australian labour market.
The euro has been the big loser in the last 24 hours against the US Dollar and against the Pound.
Today we have the start of the two day EU council meeting at 5pm and the main topic will be a focus on growth strategy for Europe.
The thirst for growth is evident everywhere and is particularly pressing for the UK government as we approach budget day.
The debate in Europe will focus on the role of austerity and it will be interesting to see the feedback on this as it will be equally relevant for the UK.
In other news, the Japanese lower house has this morning approved Haruhiko Kuroda as the new Bank Of Japan governor with the upper house to vote tomorrow. The markets will now await the outcome and look forward to the April Bank Of Japan meeting.