Growth fears have returned following the disappointing data from the US and China coupled with downward revision to global growth forecasts by the International Monetary Fund.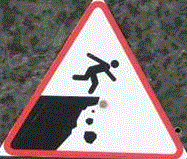 In Europe, PMI and the German IFO business sentiment assessments will expose some additional moderation, while the credit environments remain constrained representing a downbeat outlook over the rest of the year.
Therefore pressure for a policy rate cut from the European Central Bank is likely to strengthen, with a cut likely by the end of this quarter. EUR/USD continues to trade above its 1.3001 technical support level however, drive is fading. Weaker economic data this week will likely undermine the EUR further.
Data releases this week will not do much to dispel growth fears. Whilst the advance reading of Q1 US GDP is expected to show a firm 3% annualised result, the drive in the US economy clearly ran out of steam at the end of the quarter recent releases demonstrate.
The US and global economy is likely to recover throughout the year but undeniably recent data releases point to a similar pattern as recent years of firm Q1 activity followed by weakness later.
After last week's volatility in commodity and gold prices, in particular some stability is likely over coming days, with gold retracing some of its losses and recovering the USD 1400 level.
Equity markets finished lower yesterday erasing early gains after U.S. Construction company Caterpillar cut its forecast, hurting UK engineering stocks but the plethora of US Q1 earnings scheduled over coming days will help to determine whether the stocks can recover.
Currencies were certainly the hot topic at the G20 meeting however the final upshot left the door open to further JPY weakness while the statement highlighted the "unintended negative side effects" for easier monetary policy.
While this was an indirect warning about potential build-up of asset price bubbles as central banks ease policy, it is questionable whether one can influence the Bank of Japan from accelerating its balance sheet expansion. Aside from a probable break of USD/JPY 100, there is unlikely to be much follow through from the G20 meeting this week.