The first quarter GDP figure for the UK was released yesterday and came in well above expectations at 0.30% vs 0.1% alongside the annualised figure of 0.60% vs 0.3%.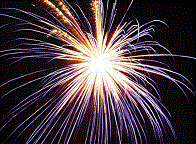 Consequently, the UK has avoided a triple dip recession and provided Sterling support against US Dollar and Euro which lasted throughout the day.
Sterling gained 2 cents yesterday against the US Dollar to move from 1.5280's to reach 1.5480 and also positively moved over 1½ cents versus the Euro from low 1.17's before the release to high's in the 1.1880's. EUR/USD yesterday continued to struggle to stay above 1.30 as the picture darkens throughout the continent.
The excellent number yesterday has given Chancellor Osborne some much needed breathing room and is likely to mean the BoE will keep the printing presses on hold as the UK may be on the course for recovery without the need for extra stimulus. Further positive data in the coming weeks will most likely strengthen Sterling further.
Yesterday it was confirmed that Spanish unemployment rate has increased to the highest level in 37 years at 27.2% of the population struggling to find work.
As the Eurozone is likely to stay in a recession this quarter with poor PMI figures being released it expected that the ECB will cut the interest rate to 0.50% from 0.75% in the policy meeting on May 2nd.
It has been widely expected after ECB member Jens Weidmann hinted that a cut at a press conference in April. A rate cut is likely to weaken the Euro further against most major counterparts.
After better then expected jobless claims yesterday, the US GDP figure this afternoon is the next big event on the horizon for the markets, as it looks to add a handsome 3.0% growth to the first quarter of 2013, which would comfortable beat the previous quarter of 0.4%.
As the economic picture begins to show a more positive, if not mixed, outlook for the US the expectations that the FOMC will scale back is rather accommodative policy will continue to be on the cards.