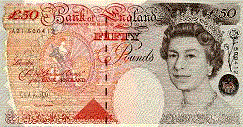 The wise money markets have opened this morning with considerable weakness in the euro against the US Dollar, as news has filtered out that European unemployment figures reach a record high in February.
The numbers have racked up to a staggering 19.07 million people who were unable to find work in the 17 member bloc, 33,000 higher than in January.
Greece and Spain are the 2 countries with the highest jobless numbers at 26.4 per cent, however, in sharp contrast Germany and Austria have over 95 percent of the workforce employed.
We also had PMI manufacturing data out from the region which came out much lower than expected compounding the fears over the stability of the recovery of the euro bloc.
The figure came out at 47.9 for February and has dipped even further to 46.8 for March, indicating the quickest decline for 18 months. Not a single country in the region managed to break the level of 50, which marks economic expansion.
Due to consistent negative data out from the Eurozone, the EUR/USD pair is testing the 1.28 level in early trade.
From the US, on the contrary, there was much better news as factory orders came in at a 3% expansion as compared to the last month, and economic sentiment is fairly positive for the Greenback.
Meanwhile, the story of Cyprus continues to drag on with news that the Troika has granted some budgetary concessions while the Finance Minister has resigned.
From the UK, we have opened with Sterling coming under pressure as well against the Greenback breaking the 1.51 level and the euro as it slides below the 1.18 level.
This was mainly due to poor PMI manufacturing data which came out at 48.3 compared to expectations of 48.7, showing that the UK manufacturing sector has contracted for a second straight month even though the economy is set to narrowly avert the triple dip recession as per the British Chambers of Commerce.
Trading well above the 1.52 level yesterday against the US Dollar, Sterling was forming as a strong resistance level, but disappointing data saw a reversal of recent gains that was then accelerated by stronger data out of the US.
The British Retail Consortium also pointed out that UK shop-price inflation accelerated in March by 1.4% as importers feel the impact of a weaker Pound.