The wise money markets have remained in a positive territory despite slimming price movements, as US equities rose while the S&P 500 Index also posted gains consecutively in over three weeks as the US corporate earnings season had a positive session.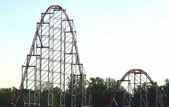 With a fairly thin amount of data out in the markets, Ben Bernanke's statement that the economic conditions are still a long way off from where he would like them to be, got some attention from the markets, leading the euro to strengthen against the Greenback to levels just under the 1.31 mark.
The focus for investors now moves on to the release of the FOMC minutes from the meeting in March.
We also witnessed some strength in the Japanese Yen against the dollar as it pulled back from its lowest levels to end at 99.03 overnight.
Amidst all of this, Sterling has seen a bit of a rally against the dollar as we open early trade just over the 1.53 mark.
The rally was compounded further by positive data from the UK Manufacturing sector as figures showed that manufacturing rose twice as much as forecast in February as compared to the previous month.
Think-tanks forecasted yesterday that the UK will narrowly miss a technical triple-dip recession, after a spate of positive data from industrial production and manufacturing.
With factory output increasing by 0.8 percent and the frail yet positive news of avoiding a triple dip recession in 5 years, markets took this as a bullish opportunity to buy the Sterling taking it to an overnight high of 1.5340 against the US Dollar.
Given a positive start to the US corporate earnings season combined with signs of cooling price pressures in China, as inflation eased in March in the region, it comes as little surprise to see that Sterling has consolidated its gains opening stronger this morning at 1.5319.
Meanwhile in the eurozone, Slovenia has assured markets that it will not need a bailout to address the 'severe banking crisis in the country.
However, they will be kept busy this week as the troika mulls over extending bailout loans by seven years to Ireland and Portugal.
Meanwhile in France, analysts predicted that the 2013 deficit target will not be achieved as the gap widened in the first two months of the year.