The wise money markets are concerned over the economy as global growth has slowed as figures revealed yesterday.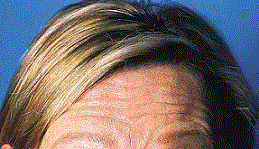 Growth in most economies namely America, China and Germany, came out much lower than expected.
The euro area factory output has slowed down for the 15th consecutive month in April bringing back fears to investors about the recovery of the crisis hit zone.
Purchasing managers Index figures came out at 44.2 in France and 48.8 in Germany, which was the lowest in the last 6 months.
Growth in China at 50.5 and America at 52 were above the 50 level that technically signifies growth, however these figures were much lower than anticipated and hence the slowdown.
The data has raised concerns that growth in America's manufacturing sector is declining rapidly as consumers worry about the impact of spending cuts and tax hikes.
Business confidence is rapidly slowing in Germany as well, as the Euro zone as a whole remained in a recession overall. This saw the Euro fall by over a cent to levels of 1.2970 against the greenback as there is increased pressure on the European Central Bank to take further action to stimulate growth.
In terms of data, the only silver lining was home sales from the US which came out much better than expected for the month of March, providing evidence of an albeit meandering yet sustained recovery.
With weak figures coming out from global manufacturing and growth sectors, the Great British Pound also felt the pressure as the country is heavily reliant on trade. Chancellor George Osborne has something to hold onto as figures show that the UK is not the only country in a financial quandary, though investors still feel there is still much to be done in the UK to boost growth.
This comes after figures revealed that the government borrowed £120.6 billion in the last year, raising the national debt to 75.4% of GDP.
The Bank of England has also announced that they will extend their Funding for Lending scheme till January 2015, in order to provide cheaper loans to companies and consumers as they try and add further momentum to the economy, as the economy is close to an unprecedented triple-dip recession.