It looks as though the Bank of England are waiting for the new Governor before they change policy, after they kept interest rates and the asset purchase scheme on hold at their monthly meeting yesterday.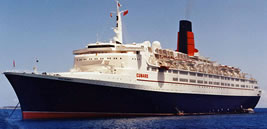 But it is not for want of trying by Mervyn King who was probably outvoted on expanding the asset purchase scheme for another month.
Sterling is in for an interesting weekend with the G7 meeting in London, we usually get an announcement on Sunday which will push the currency around, probably on austerity or Britain's resolve to stick with it.
US initial jobless claims supported the NFP payroll number last week, beating expectations comfortably and pushed the Dollar higher across the board, momentum of which has carried through in early trading this morning.
The Dollar is pushing towards the key 1.30 level in Euro-Dollar and we can expect it to test that level at some point over the next few days.
Next week is an interesting one with US advances retail sales, UK inflation report and German GDP to look forward to.