The big news yesterday was Super Mario-  ECB chief, dropping interest rates by 25 basis points at the ECB monthly meeting.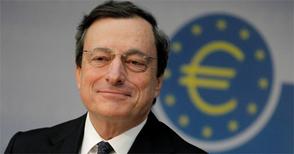 The move was widely expected in the market which is why there was not a huge reaction in the aftermath, with GBP/EUR nudging up 60 pips or so. The larger move was EUR/USD which after trading over 1.32 came back to just over 1.30.
I think the market was hoping for more details on how the ECB will help to extend to credit to SME's across the euro zone, but as usual Mario talked a great deal with zero content, I guess we will find out more about the plans in planned speeches and press leaks during this month.
In terms of the euro moving forward, the rate cut should allow GBP to push towards the 1.20 level over the next couple of months. This should be accelerated by today's non-farm payrolls which are expected to be softer than originally forecast.
The Dollar has in recent months begun to trade like a normal currency, away from the Risk-on/risk-off paradigm that dominated US Dollar trading over the past few years. That is why a disappointing NFP number should see the Dollar weaken slightly, however don't be surprised to see GBPUSD ramp up as we move towards the number.
Eurozone PPI is also due this morning at 9am – recent individual country PPI's have been dire so expect the theme to continue with currency area wide number as well.