The euro has rallied to a high of 1.3130 following German Factory Orders which surprisingly rose a further 2.2% in March, coupled with rumours that Portugal will auction 10-year bonds for the first time since the 2011 bailout amidst easing finance costs in Europe.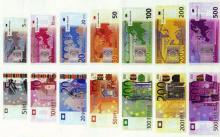 Nevertheless, it appears as though the powers that will be working under the single currency are becoming gradually more dependent on monetary support as Spanish Prime Minister Mariano Rajoy requests the European Central Bank (ECB) to announce extra packages to support small businesses, while Euro Group President Jeroen Dijsselbloem said the region needs more tools to recapitalise commercial banks as the ECB plans to conduct asset-quality review of financial institutions.
Following comments from Mario Draghi last Thursday, it appears as though the ECB are ready to firm up the ailing economy; we should see the Governing Council continue to embark on its easing cycle over the coming months and the central bank may show a greater willingness to apply negative interest rates in the euro-area as the region struggles to return to growth.
Therefore, the ECB monthly report due out Thursday may fuel speculation for additional monetary support, and the EURUSD remains poised to face additional headwinds over the near to medium-term as the outlook for growth and inflation remains weak.
Finally, back to the UK the Pound has found a catalyst by the better than expected GDP number which eradicates some of the short term fears regarding a triple dip recession.
Attention will now turn to the NIESR (National Institute of Economic & Social Research) estimate of GDP for April for further clues on the state of the UK economy.
The Bank of England Interest rate decision will also be a key event. Recently there has been the view that more QE could become available but as yet we have failed to see it. If we this were to be announced expect rates to be pretty choppy following this news.
These data outcomes along with Industrial and Manufacturing results will shape Sterling's performance for the rest of the month.