Yesterday the FOMC left interest rates unchanged as expected and kept firm to the current pace of asset purchases.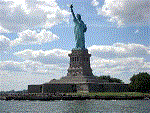 The reaction in the currency markets was muted as the Federal Reserve offered nothing significant to lean the market one way or the other.
The Fed could be seen as opening the door albeit very slightly for an increase in asset purchases by noting that they are prepared to increase or decrease purchases going forward. They maintained their tone on employment and growth even despite recent weak data releases.
Overall the meeting could be construed as slightly more dovish but effectively the FOMC will adopt a wait and see approach which is reflective of the mixed data of late.
Economic data from the US yesterday was mixed with weaker ADP employment data, the private sector added only 119,000 jobs in April and this could potentially lean towards a weaker non farm payroll number on Friday.
ISM manufacturing also fell but by less than expected. In essence going forward weaker data should lead to a weaker USD as there will be more likelihood of an increase in the pace of asset purchases.
Elsewhere, Chinese HSBC PMI also came in weaker than expected and more soft data from China will weigh on commodity currencies and in particular the AUS Dollar.
Bank Of Japan minutes yesterday revealed a continuation of an aggressive Bank Of Japan that raised few concerns with the impact on wider financial markets which suggests more of the same going forward from the BOJ.
Today the focus will be on the European Central Bank meeting. The ECB are expected to cut the refi rate by 25 bp form 0.75.
This has been mostly factored into the markets now and we are not expecting fireworks on this decision. The ECB may also discuss other measures which could potentially mix things up and move the Euro.
One item would be a cut in the deposit rate or a mention of this possibility, this would be euro negative or we could see other unconventional measures targeting growth. Also today we have Eurozone PMI data and of particular interest will be the estimates of manufacturing PMI for Spain and Italy.