The bull market in stocks and equities has continued to rally with the FTSE hitting a 14 year high yesterday as investors continue to join the party and takes the index to within 2.5% of its highest ever level.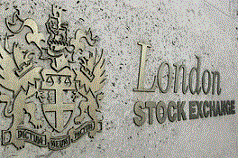 The UK inflation figure was released yesterday and came in under consensus at 2.4% rise vs 2.6% expected.
As the news hit the wire it sent the markets into a flurry of risk off activity for Sterling with the UK Pound making losses against most major currencies and shedding 1 cent against the US Dollar and Euro.
Ahead of today's FOMC meeting minutes being released we had two senior Federal Reserve officials, speaking yesterday in Frankfurt and New York, playing down speculation that the current ultra-easy monetary policy currently in place at the Fed will not be tapered or reduced at the next meeting until inflation starts to increase.
This helped ease investor worries and sent the Dow Jones and Standard & Poor's 500 indices racing to record highs.
After yesterday's inflation figure it will be interesting to see how the MPC voted on further monetary stimulus as the economic situation in the UK continues to send mixed signals.
Any strong hint of an early return to the printing presses could sell Sterling sold off further, although with inflation easing this gives incoming governor Mark Carney more scope to begin his aggressive overhaul in search of growth.
As Federal Reserve members William Dudley and James Bullard spoke yesterday it gave the Euro a much needed boost to move EURUSD above 1.29 for the first time this week and EUR/GBP back below 1.18.
Without any key data today the Euro will take more of a backseat following minutes being released from BoE and Fed today and investors await tomorrows manufacturing and services data from the eurozone for any positive signs of recovery from the shared currency.