Asian stock markets have gained for the second consecutive day as the Reserve Bank of Australia cut its benchmark interest rate by 0.25% to 2.75%.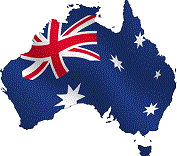 The Canadian Dollar also strengthened against most of its counterparts as a government report showed building permits rose more than expected in March.
The bank holiday in the UK left the Pound at relatively similar levels to closing trade on Friday as we open against the US Dollar at 1.5540, as Sterling faces heavy resistance just before the 1.56 level and has failed to break it in its recent surge.
Shop price inflation slowed sharply in April to its lowest level in over 3 years as retailers slashed prices to lure business activity, in the UK.
With a relatively quiet week for Sterling, markets look forward to Thursday's Interest rate decision though it is likely to be of much consequence, as rates are expected to be on hold at the current level.
We start the week in the UK with the focus still on the big release on Friday's US non-farm payrolls data coming out at 165,000 which was slightly higher above market expectations of 150,000.
On the back of this month's US employment figures, the previous months' numbers were also revised to a higher level (March revised to 138,000 and February to 332,000). This has reduced the unemployment rates in the US down to 7.5% which is the lowest since 2009.
The dollar had a brief yet volatile surge against all of its counterparts as markets have continued with the sentiment that the current policies of Federal Reserve's quantitative easing program can be cut back at any time, as deemed fit.
The dollar surged against the Japanese Yen, most notably to a high of 99.15, and sitting at 99.35 in opening trade this morning as strong resistance takes over just ahead of the 100 level. With a fairly quiet economic calendar for today for the US, the markets continue to trade on news from Europe.
The Euro, on the other hand, after falling to lows of 1.3020 against the Greenback has managed to claw back some of its gains and stands at the 1.31 level.
The main reason for weakness in the euro was last week's ECB announcement that interest rates were slashed by 0.25% to stand at a low of 0.5%.We had a release of European PMI index which was revised to 46.9 from 46.5 but that did not augur well for the troubled economy as growth remains below the crucial 50 level, as fear resurfaces that the bloc will fall into a further recession in the coming quarter.