The US Dollar was the main focus yesterday as US equities opened lower following on from the lower sessions in Asia and Europe.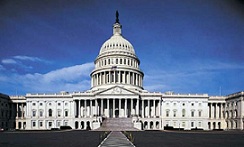 The fall in equities came largely from fears that the printing presses would be slowed in the US and this has largely led to a stronger US Dollar.
However comments from Fed officials soothed fears that imminent scaling back was not on the cards and this seemed to help momentum swing into USD weakness.
My thoughts are that we will need to see significant improvements above what we have seen so far in the underlying labour market conditions before the Fed commit to scaling back on asset purchases.
In Europe the European commission revealed that Spain and France are to be granted an extra two years to get their budgets into line.
The softening in tone corresponds to a change in tact away from austerity and towards growth and job creation and it will be interesting if this translates over to the UK.
Elsewhere the Bank of Canada in Mark Carney's last meeting left rates unchanged but warned that interest rates could rise as economic conditions improved, this led to gains in the Canadian Dollar.
There is little focus for today in relation to economic data with US jobless claims the highlight with an expectation that labour market conditions should maintain their upward momentum. We also have preliminary US GDP with the expectation that the quarter on quarter figure will maintain at 2.5%.