There was further turmoil in the market late in trade yesterday as there were hints, again, that the Federal Reserve in America may start to taper or reduce the amount of Mortgage Backed Securities they purchase a month.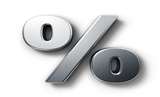 This sent the markets into a flurry of risk off activity with government bond yields increasing across Europe while major European indices lost over 1% on average.
This came after industrial output in the UK came in slightly better than expected across the board citing oil and gas production as a major factor.
Yesterday saw GB Pound/US Dollar rise over 1.56 for the second time in three days this was mainly dictated by the sharp rise in EUR/USD to 1.3315 to hit an almost 4 month high.
The GBP/EUR has continued to remain range bound and after earlier pressure it regained its composure to keep the trading range between 1.1690 – 1.1775.
After the recent flurry of positive data, before new governor Mark Carney takes the reins at the Bank of England, it is expected that today's claimant count change will have fallen again, for the 7th month, in May in another positive sign that the UK's job market is finding its feet as the nation continues to hire.
On the other side of the pond – as further hints about the Fed tapering the 85 billion worth of MBS purchased a month continuing to weigh on the greenback we have a quiet session ahead data-wise.
Without any strong positive news or data for the US it is likely the USD will continue to struggle today against GBP and EUR but mostly remain range bound between 1.5550 and 1.57 where key support and resistance levels.
As the legality of the Open Market Transactions continue into their second day in the German Constitutional Court, further negative news for the euro has struck with Greece being downgraded from a developed nation to emerging-market status as the local stock index has fallen 83% since 2007.
This morning's data release saw inflation figures across the Eurozone's 4 largest economies remain stagnant with France seeing a slight fall to 0.1% against expectations of 0.3%.