The wise money markets have gone back into their usual mode, taking their cue from the US Dollar.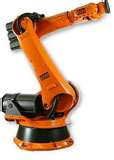 Amidst weak ISM manufacturing figures from the US, which came out at a figure of 49, markets are not expecting the likelihood of the Federal Reserve to cut back on the asset purchases anytime soon.
This has also weakened the Greenback against most of its counterparts, after the contraction number was the worst since May 2009.
Any expectations for the forecasts for the Fed to scale back on the stimulus has been cooled till later this year as markets are of the opinion that Ben Bernanke will wait till he sees substantial growth before he can act on the stimulus package.
The Japanese Yen has been the most significant mover, recovering a few of its losses against the US dollar as we are back under the 100 mark that was breached a few weeks ago.
We have a fairly quiet day today from the US with minor interest expected from trade balance figures. Most of the attention will remain on the Non-farm payroll figures due to come out on Friday.
We also had manufacturing figures from the eurozone, with Germany, France and Italy all ticking higher. However, even though the positive results helped the euro gain against the weak dollar, the figures are still a glaring insight into the recession struck bloc of nations.
All reading, throughout Europe were under the 50 mark, which signifies contraction. The Euro has retained its strength against all commodity based currencies amidst the commodity sell off.
We expect Euro zone PPI figures today but most investors await the GDP figures from Eurozone, which are out tomorrow. In other news, the Australian Dollar managed to recover some of its losses as Chinese manufacturing PMI came out at 50.8 – a marginal move upwards.
The robustness of the global growth story has also taken a hit, with Chinese PMI data much lower than expected and the Euro zone index remaining in contraction territory.
Sterling has enjoyed a bullish run after the weak US data compounded by its own manufacturing figures.
UK factory orders are on the rise and we had a reading of 51.3, coming in higher than the forecast for 50.2 which is a healthy 1.1 percent increase in May. The British Retail Consortium has also indicated that retail sales grew in May on furniture demand.
The better than expected reading and positive sentiment has managed to push GBP/USD above the 1.53 level and against the Euro, it has managed to stay above the 1.17 level.