Some good news at last for the UK economy as new data suggests a welcome improvement in both sentiment and performance.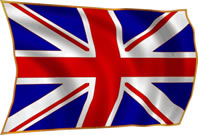 A growing majority of households are now feeling optimistic on the economy, according to the latest figures from YouGov, the third consecutive month that positive views have dwarfed negative ones.
The figures which assess assurance about household finances, job security and house prices – also suggest people feel more confident in their jobs now than at any point since the survey began in 2009.
The news came alongside released figures yesterday the UK's struggling construction sector has finally returned to growth.
The building industry grew in May for the first time this year after shrinking by 8.1 per cent last year. The most recent PMI improved to 50.8 in May from 49.4 the month before after house building initiatives boosted firms, leading to the quickest rise in output in 26 months.
It builds on positive manufacturing figures from Monday, which showed the sector growing at its fastest pace in 14 months.
The Aussie dropped against the majors, falling to retest the 0.96 figure against the Greenback, after first-quarter Gross Domestic Product figures disappointed below expectations.
Output added 0.6 percent in the three months through March compared with the final quarter of 2012, falling short of forecasts calling for a 0.7 percent increase.
The news fuelled speculation about another interest rate reduction from the Reserve Bank of Australia (RBA) at the July meeting.
The central bank said the outlook for inflation afforded "scope for further easing should that be required to support demand" at its latest policy announcement earlier this week.
After the ECB gave the signal for easier deficit-reduction in Italy all eyes will be on the policy statement and interest rate decision on Thursday to see what the central bank stance is towards other nations and also the concept of negative rates to stimulate lending to the real European economy.
Thursday's Bank of England interest rate decision is the last policy meeting and statement from outgoing governor Sir Mervyn King before Mark Carney take control in July. This is unlikely to be a significant event with investors waiting until next month's policy statement for any direction on further QE and economic health of the UK.