After the positive US Confidence figures to start last week US Dollar suffered as the week came to a close, so did the Dollar rally and strength that was sustained for the past 3 weeks.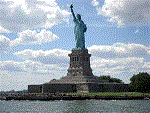 With mixed messages coming from America, the USD suffered as investors continue to look for further hints at reductions in the Fed's current cycle of monetary stimulus, as stock markets start to suffer.
This morning, April Chinese Manufacturing PMI was revised downwards, in further signs that momentum in the Republic is continuing to falter as domestic demand is flagging.
Also, this morning weaker then consensus retails sales data from Australia is continuing to weigh on the currency ahead of tomorrow's interest rate decision.
In the UK there is a quiet week data wise to follow with Manufacturing PMI this morning expected to show slight growth at 50.2 and Services PMI on Wednesday showing growth at 53.
Thursday's Bank of England interest rate decision is the last policy meeting and statement from outgoing governor Sir Mervyn King before Mark Carney take the reins in July.
This is unlikely to be much of an event this month with investors waiting until next month's policy statement for any direction on further QE and economic health of the UK.
Over the channel after the ECB gave the signal for easier deficit-reduction in Italy all eyes will be on the policy statement and interest rate decision on Thursday to see what the central bank stance is towards other nations and also the concept of negative rates to stimulate lending to the real European economy.
Manufacturing PMI data today and Services on Wednesday are expected to come in line with releases late last month to show a brighter picture in the Eurozone but that the area is still struggling to find growth in the sectors.